Make Your Body Hair Free With Safe And Effective Laser Hair Removal Treatments
Make Your Body Hair Free With Safe And
Effective Laser Hair Removal Treatments
Make Your Body Hair Free With Safe And Effective Laser Hair Removal Treatments
Make Your Body Hair Free With Safe And
Effective Laser Hair Removal Treatments
At G Spa Laser Clinic we offer safe and effective laser hair removal treatments in order to help our clients eliminate unwanted body hair. We truly care about each client and strive to perform all services professionally to ensure satisfactory results.
It is important to research and educate yourself on laser removal treatments before beginning your journey of being hair free!
Whether you have made the decisions to move forward with laser hair removal or just have some questions or concerns, we would love to speak with you! Please feel free to contact us or schedule a free consultation and we will connect you with one of our Laser Technicians
What is Laser Hair Removal?
Laser hair removal is a permanent solution to reducing and removing unwanted hair by using laser technology. The laser targets pigmentation in the hair and penetrates beneath the skin to precisely destroy active hair follicles.
Benefits of Laser Hair Removal: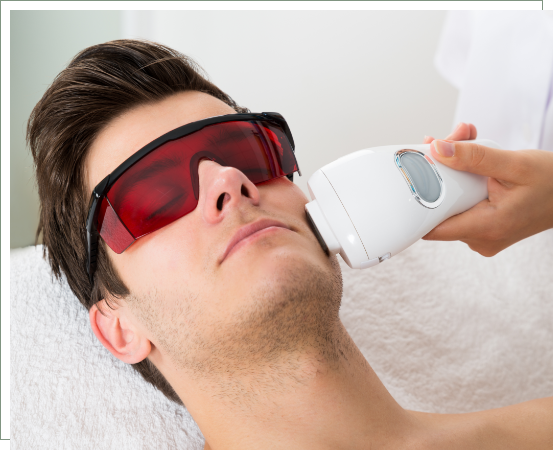 Schedule a Complimentary Consultation
Begin Your Journey Of Being Hair Free, with Just Starting From $20
Frequently Asked Questions:
We are located at the cusp of Woodbridge and Brampton while serving the Greater Toronto Area.
Woodbridge
Bolton
Mississauga
Vaughan Mills
Vaughan
Caledon
Oakville
Goreway
Klienburg
Brampton
Toronto
Etobicoke
Contact us to learn about this month's special promotions.
The girls at G Spa are awesome and the clinic is super clean. Even through COVID, they have managed to maintain their professionalism and make sure the services are done well. Will definitely continue being a customer
myles hemstead
Love this place! The girls are super knowledgeable about the products and services. I didn't know much about laser or skin care and they always answered all my questions and made sure I was comfortable. Super professional yet so friendly they become friends! Must go to spa, you will not be disappointed in their treatments!
Ahkvinder Dulku
I have only wonderful things to say about G Spa. The team is very professional & knowledgeable. I appreciate that we have a treatment plan for my skin but have made tweaks based on how my skin has responded to the sessions. Great follow up.
Neetu B